From humble beginnings in the early nineties, Sleep Doctor Campbelltown was opened as a small family business. From there, the bedding store has grown and developed into one of the most well known brands in Sydney.
Liquid error (templates/page.gem-26287767633-template line 21): Could not find asset snippets/breadcrumb.liquid
AWARD WINNING TEAM FROM THE BEGINNING
Right from the beginning, the focus on customer service and relationships was at the heart of decisions made. In 2019 we won our 13th Local Business Awards and in 2020 were nominated for National Retailer of the Year.
These particular awards are voted on by our customers and we couldn't be more proud of the type of business we now find ourselves.
Check out our reviews here and see what others are saying about the customer service and range of our Campbelltown store. Our team are locals and represent the local community in many different ways from charity to sports and different clubs.
IN 2009 THINGS STARTED TO CHANGE
With increased development in the local area through Gregory Hills, Oran Park and Leppington, there appeared to be room for growth in the market. By introducing a new shopfront design and stocking a large range of bedroom linen, bathroom accessories and candles the business appealed to the changing demographic.
Staying true to concept, the Sleep Doctor Campbelltown focused on quality Australian Made Mattresses and the science behind a good nights sleep. Offering a full range of spring systems and foams, coupled with high quality comfort layers, meant the right mattress was within reach at all times.
A NEW EXPERIENCE WITH ADJUSTABLE BEDS IN 2011
Therapeutic Goods Administration approved adjustable beds have become a mainstay of Sleep Doctor Campbelltown. Ensuring customers have access to the highest quality medical and luxury variants of adjustable beds is an ongoing priority.
The total range increased in 2015 to ten beds and twelve mattresses which gave customers the flexibility to customise their bed to suit their sleeping habits and medical needs.
In 2018, the range grew to over thirty beds, over 30 mattresses and in most sizes. Now, with thousands of combinations, Sleep Doctor Campbelltown has become one of the largest NDIS Approved Adjustable Bed Stores in the country.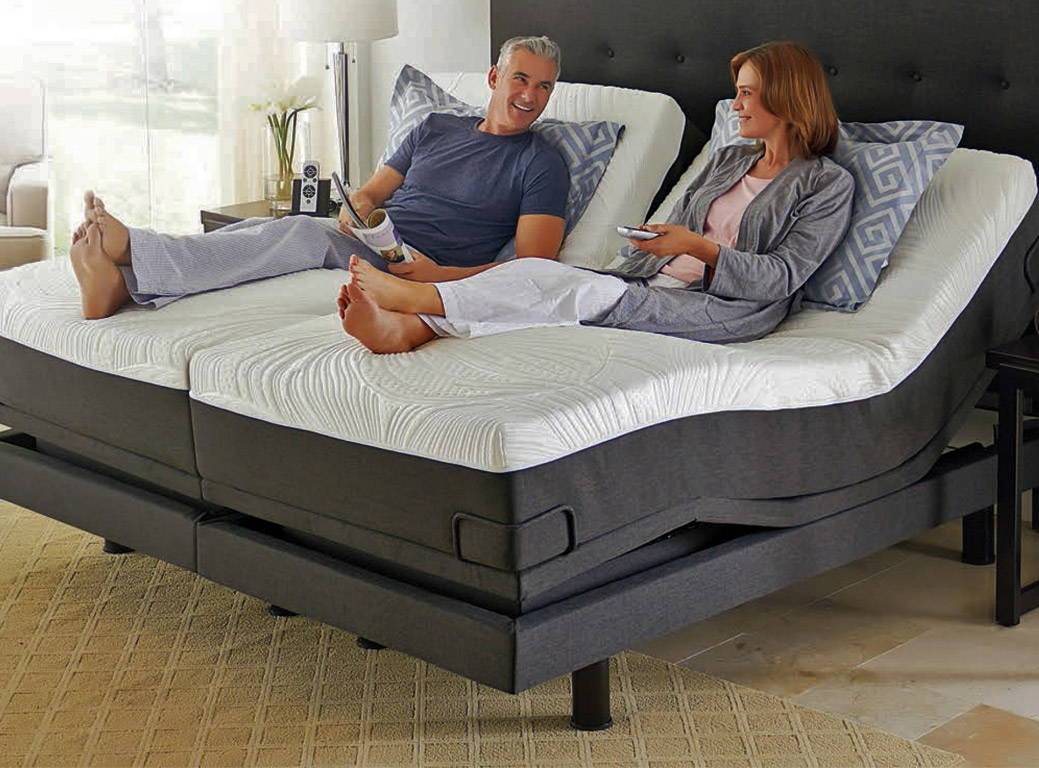 SHARING OUR KNOWLEDGE WITH PROFESSIONALS
We are committed not only to servicing our direct customers, but ensuring our partners like the hundreds of Occupational Therapists we work with, are well equipped to be able to offer the right solutions to their clients.
"I am most impressed with the way the installation of my newadjustable bed was installed. The boys were most considerateand helpful, despite the circumstances they had to face here.I would highly recommend The Sleep Doctor at Campbelltown toanyone who is looking for both quality goods and compassionateservice. Many thanks Again."

Margaret Alcock (via Google)
"Was treated as a human being with my own needs by well-spoken and friendly staff who knew their business well. They taught me a thing or two about mattresses! I was given a good deal."
"Great service, good range of mattresses, friendly staff and prompt delivery. Would definitely recommend the Sleep Doctor Campbelltown."
"It was an absolute delight dealing with them. There is no pushy attitude (like we found in other places).....they know their stuff, the prices are good, their products are great quality and we enjoyed visiting their store. We highly recommend Sleep Doctor Campbelltown and will certainly send our friends and family there."